Host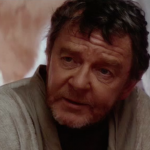 Owen Lars
Quaint working moisture farm on Tatooine
Jundland Wastes, Tatooine
Rating: 5/5 stars
Eco-friendly

Shared home / apt
About this listing
A quaint homestead in the Jundland Wastes.
---
Description
The Neighborhood
The immediate neighborhood is pretty quiet. Local jawa traders open up a cute little droid market every few weeks. Otherwise, this quiet spot is refreshingly under the radar – expect no hassles from Imperial stormtroopers!
Be sure to enjoy the local scenery while you're here. Evenings are particularly gorgeous. Always a treat to sit on a nearby dune and watch the suns dip below the horizon.
Getting Around
Need to pick up some power converters during your stay? While the farm itself is fairly isolated, you're welcome to borrow our landspeeder for quick errands to and from Tosche Station or nearby Anchorhead.
Things to Do
If the quiet moisture farming lifestyle is a bit too tame for your tastes, our nephew would be happy to take you out to bullseye womp rats in his T-16 Skyhopper.
Other Things to Note
We're keeping an eye out for extra farm hands. Particularly keen to find someone who can speak Bocce and is familiar with binary for vaporizers. Would love to chat more if you're interested.
Note: The local sandpeople have become more brazen lately, so be sure to return to the homestead before dark. If you do happen to encounter them, make loud noises — they are easily startled.
Smoking is not allowed in the house, but it is allowed in the front yard.
Reviews & Ratings
Rating: 5/5 stars
Location

Rating: 1/5 stars

Cleanliness

Rating: 4/5 stars
About the Host, Owen Lars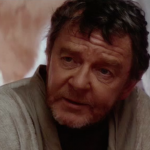 Long-time Tatooine native. My wife and nephew enjoy the isolation and solitude that the moisture farming life provides. No need for danger and excitement in this family. We were born here and we'll probably die here one day (hopefully no time soon!).