Host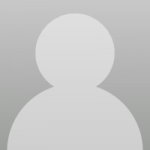 No longer available.
Trendy townhome on beautiful Alderaan
Alderaan, Core Worlds
Rating: 1/5 stars
Entire home / apt
About this listing
One of the most beautiful Core Worlds, Alderaan is renowned for its natural landmarks and unparalleled beauty. It is a peaceful world and one of the oldest members of the Galactic Republic. A great choice for any getaway or vacati
---
Reviews & Ratings
Rating: 1/5 stars
About the Host, No longer available.