Host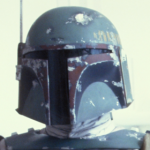 Boba Fett
The best sleep you'll ever have
Various
Rating: 4/5 stars
Private compartment
Book a Room
200 Per Night
About this listing
Memory foam's got nothing on this! A serene sleeping arrangement, uniquely personalized to your body shape.
---
Description
Getting Around
Once you check in, the host is happy to shuttle you around Outer Rim territories for a fee.
Things to Do
Limited.
Other Things to Note
A great way to pass the time.
---
Note: Side effects may include but are not limited to temporary stiffness, muscle weakness, numbness, deafness, blindness and/or confusion. And in, like, suuuuuper rare cases, death.
Reviews & Ratings
Rating: 4/5 stars
Location

Rating: 4/5 stars

Activities

Rating: 1/5 stars
About the Host, Boba Fett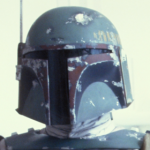 Boba Fett is fairly reserved and soft-spoken, but his Mandalorian armour is on fleek. For a good time, ask him about his Wookiee scalps.